Private Surfing Lesson
Learn to surf with completely individualized monitoring adapted to your needs and technical level. This is the most suitable class option for students who want to enjoy two hours of class without distractions and with the instructor's full attention.
Book Now
Overview
Improve your surfing with private surf lessons. In this surf class option:
You will improve your technique with the board
You will learn to recognize the waves and know how to approach them
You will specifically work on those aspects of your technique that need more attention.
You will enjoy a private class where the instructor will be totally focused on improving your performance
Prices for a private surf class are the following:
Included: surfing equipment and accidents insurance
Book this activity:
Private Surfing Lesson
To book this activity please contact us by phone or email.
Private Surfing Lesson
The class consists of a 2-hour private surf session with the surfing instructor Abel Marsal.
Abel Marsal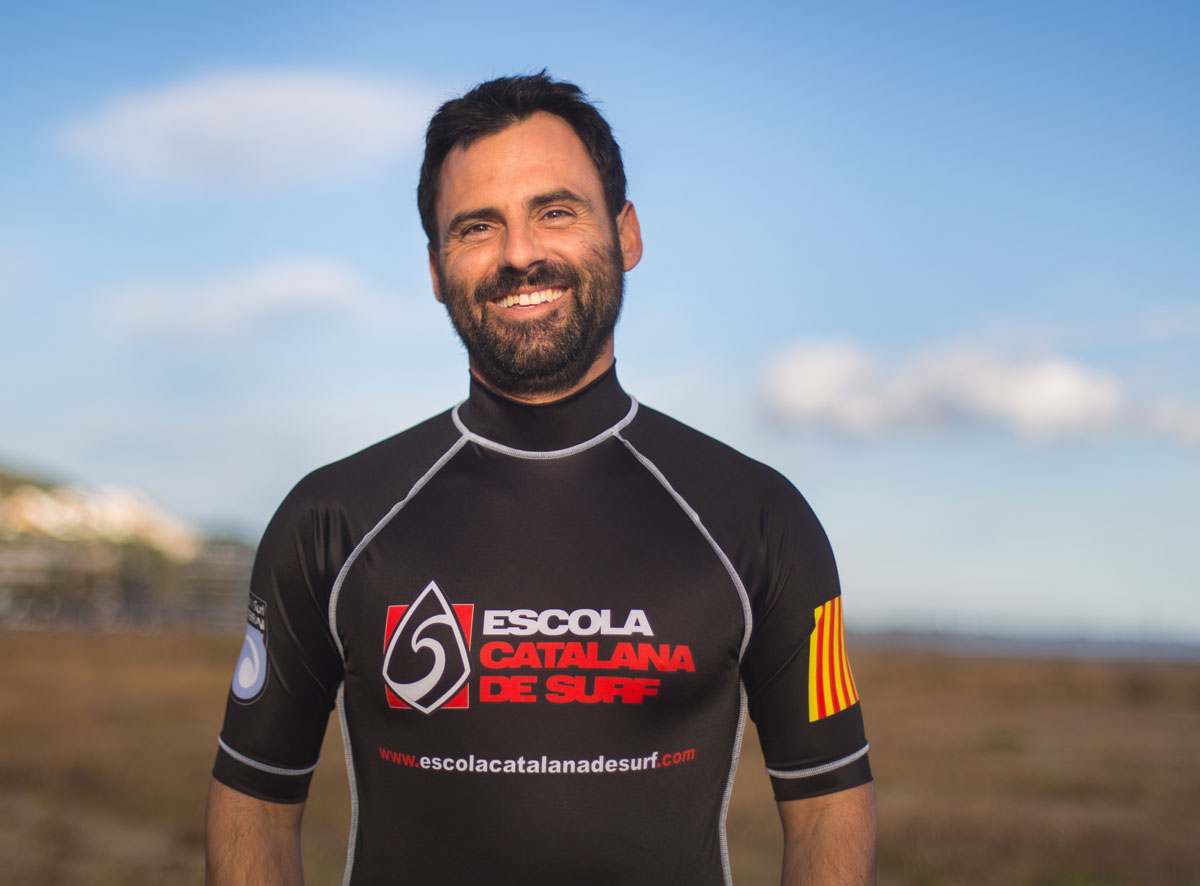 Abel is the founder of the Escola Catalana de Surf and a surfer with more than 30 years of experience as a surfing instructor.
His sports resume includes::
National Surf Coach Level 2.
Catalan Surf Federation Coach
President of the Coaching Access Test for coaches of the Spanish Surfing Federation (FESURF).
Federation Expert for teaching the National Surf Coach Level 1 course
Level C judge for the Spanish Surfing Federation (FESURF).
En las clases aprenderás algunos de estos conceptos:
Seguridad y prioridades dentro y fuera del agua
Entrar correctamente en el agua
Remada y colocación encima de la tabla de surf
Superación de la ola
Sentarse sobre la tabla y posición de espera
Girar la tabla
Coger la ola
Take off y trayectoria vertical
Deslizamiento en la ola
Renuncia de la ola
Salir de la ola
Caídas
Regreso a la playa
Gracias a sus fondos marinos, las clases de surf en Barcelona y Castelldefels son ideales y recomendables para la práctica de surf tanto de adultos como de niños (a partir de 7 años). ¡En nuestra escuela tenemos gente de todas las edades!
El precio del curso incluye:
material necesario
seguro de accidente
Castelldefels
Castelldefels
Port Ginesta
Local 109, Les Botigues de Sitges
08860 Castelldefels, Barcelona
How to get there >
How to get there:
C-32 or C-31
Renfe line R2S direction Vilanova y la Geltrú
L94, Barcelona Pl. Catalunya-Playa de Castelldefels-Botigues de Sitges.
Gracias a Abel y su equipo, mis hijos han descubierto la pasión por el surf. ¡¡¡Sois fantásticos!!!
Grandes profesores, gran escuela. Un lugar q han hecho que el surf sea mi pasión. Recomendable 100%!
An excellent spot with fantastic people! Super recommended! They take care of you as if you were one of their own "surf-family", they help you with everything!
Le regalamos un curso de Surf a nuestro hijo de 11 años, y el Domingo dia 8 de Enero dio su primera clase, se lo paso genial, esta deseando volver.
Nosotros, por nuestra parte, estamos encantados con los monitores.
Lo recomendamos 100 x 100
¡¡Gran experiencia!! Aunque parezca imposible aprender hacer surf en Catalunya, no lo es!!! Lugar idoneo para la iniciación y perfeccionamiento. Gran equipo profesional y humano!!! Fue un fin de semana increíble!!! Repetiremos!!!
Mi experiencia con la Escola Catalana de Surf es muy buena! Grupos reducidos con grandes profesionales que saben transmitir su pasión por el surf. Hace unos meses que estoy disfrutando de sus clases. La localización es ideal. También puedes alquilar material (tablas y neopreno). Muy recomendable!!!
Increibleeee y 100% recomendable!!! Ideal como primera experiencia con monitores, material y ubicación excelente. He hecho varios clases con Escuela Catalana de surf y siempre lo recomiendo. El trato es excelente, el ambiente muy familiar y los profesionales sensacionales. Sin duda es una genial forma de hacer deporte y pasar un buen día !!! Recomendable al 100%!!!!
Awesome experience! Abel, the school founder, is a gem. He's got a lot of patience and a great sense of humour! We'll definitely repeat soon!